All of Quebec , February 3, 2021
Avoid snow piles near electrical installations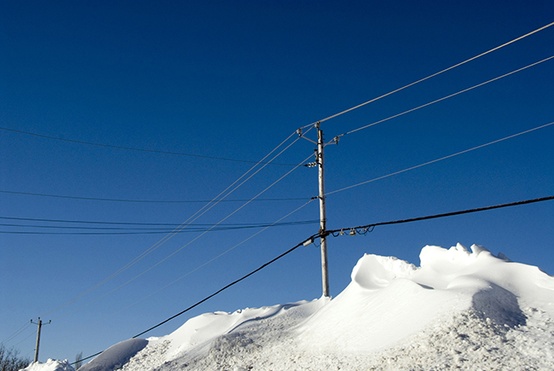 With heavy snowfall in many parts of Quebec this week, it is very likely that high snowbanks will form in some parking lots and schoolyards.
Although these snowbanks are a source of delight for kids, who like climbing on them and sliding down, they can also represent a significant risk if they are close to electrical equipment.
Hydro-Québec would like to remind the public to never let anyone or anything get within three metres of power lines. It's a matter of life and death. It is also forbidden to climb the fences surrounding Hydro-Québec facilities.
If there are power lines or other electrical equipment near a snowbank, keep the kids away and help them find somewhere else to play.
If you spot a dangerous situation nearby, call 9-1-1.
To learn more: https://www.hydroquebec.com/safety/distribution-lines/activities-near-lines.html#jouerTasNeige

POUR RENSEIGNEMENTS À HYDRO-QUÉBEC :

For media requests by telephone, toll free, at 1-844-289-5005
Top of page