Saint-Jérôme, July 30, 2020
Temporary lowering of the level of the Rivière des Outaouais upstream of the Carillon hydropower facility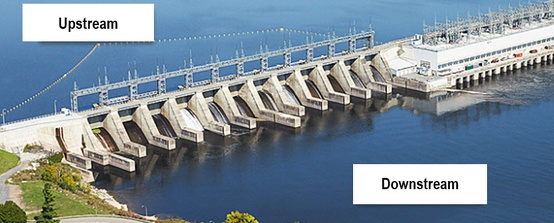 Hydro-Québec wishes to inform the public that it is currently carrying out work to repair the safety boom downstream of the Carillon hydropower facility. A number of anchors and buoys were damaged during the last spring flood and must be replaced.
The company Geniglace will perform the repair work, which began on July 20 and will continue, Monday to Friday, until late August 2020.
The level of the Rivière des Outaouais (Ottawa River) upstream of the generating station and spillway will be lowered to ensure the safety of the workers.
The water level will only be lowered on weekdays and will comply with operating levels at all times, though fluctuations may be felt as far as Gatineau.
The drop in water level may reach 15 cm around the generation station and 8 cm at Gatineau.
Hydro-Québec asks boaters and users of the river to consider the water level and exercise caution.
Hydro-Québec would like to thank citizens for their understanding. For more information, contact the Info-project line: 1 800 465-1521, ext. 6022.
More information
Sophie Lamoureux
Advisor – Regional Affairs
Cell.: (514) 605-6331
Top of page