Montréal, April 25, 2020
Another wave of fraudulent calls appearing to come from Hydro-Québec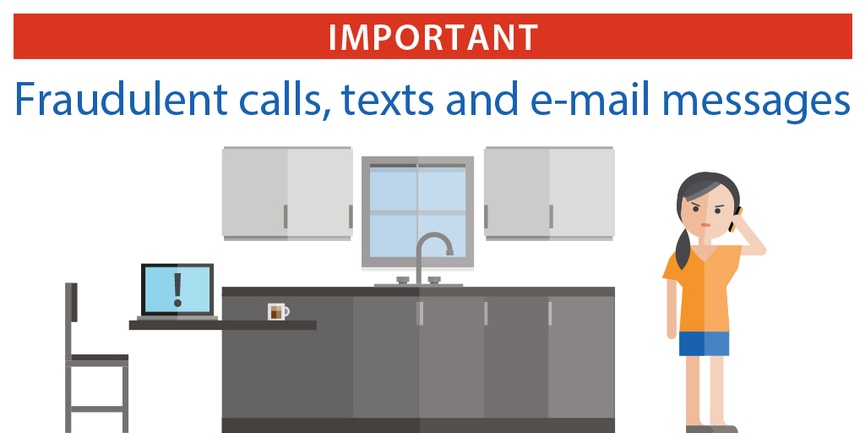 Hydro-Québec encourages customers to be careful further to reports of fraudulent calls purporting to be from the company. The person calling demands immediate payment, threatening service interruption if their demand is not met.
We would like to remind customers that we recently announced that there will be no administration charges and no service interruptions for nonpayment, until further notice, due to the economic difficulties caused by the COVID-19 pandemic. For more information on the measures we announced: http://news.hydroquebec.com/en/press-releases/1598/hydro-quebec-is-doing-more-for-its-customers/.
To find out how to recognize a fraudulent message, go to http://www.hydroquebec.com/fraud-prevention.html.
Information:
Louis-Olivier Batty
Affaires publiques et médias
Hydro-Québec
514 289-4214
batty.louis-olivier@hydro.qc.ca
Top of page