Montreal, December 18, 2015
New Hydro-Québec's mobile app

Stay Informed, Anywhere and Anytime!

Hydro-Québec is launching a new mobile application to help customers stay better informed in the event of a power outage. Users can also access our main online services for residential customers, follow company news and learn about what nearby generating stations and interpretation centres are open to the public.

Hydro-Québec's mobile app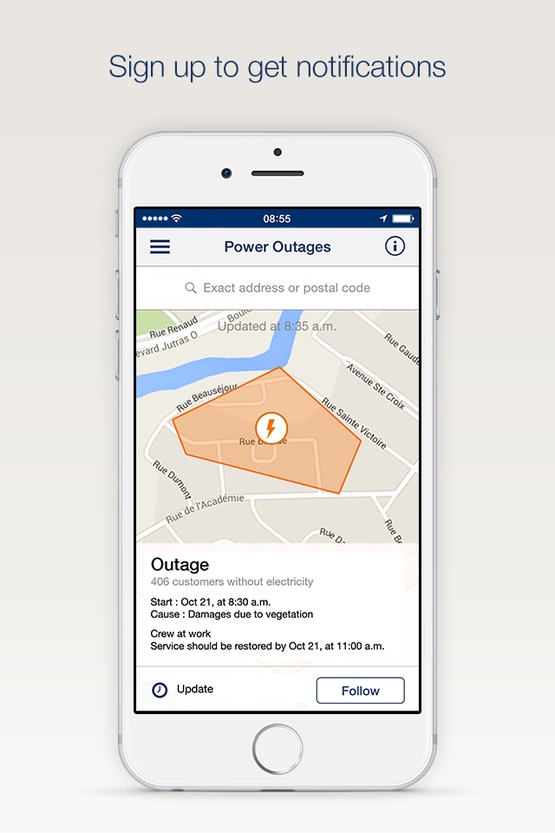 A new tool for customers during power outages
While Hydro-Québec customers already had access to the Power Outages Web site and Hydro-Québec's Twitter account to keep tabs on power outages, this app lets them go even further. During an outage, customers can find the affected location on an interactive map and request notifications on their smartphone if the anticipated service restoration time changes or once service has been restored.
When poor weather causes an outage, customers will be able to receive the personalized information they need even faster.
Improved customer communications
This app is part of a project to improve communications with our customers. The app is now available for iOS users (version 8 or newer). An Android version will be released in early 2016. In addition, new features will be added in 2016, providing users with all the information they need to better manage their power consumption.
For more information:
Audrey Giguère
Hydro-Québec
514-289-5005
Top of page