Montréal, September 12, 2017
Beware of phishing text messages purporting to be from Hydro-Québec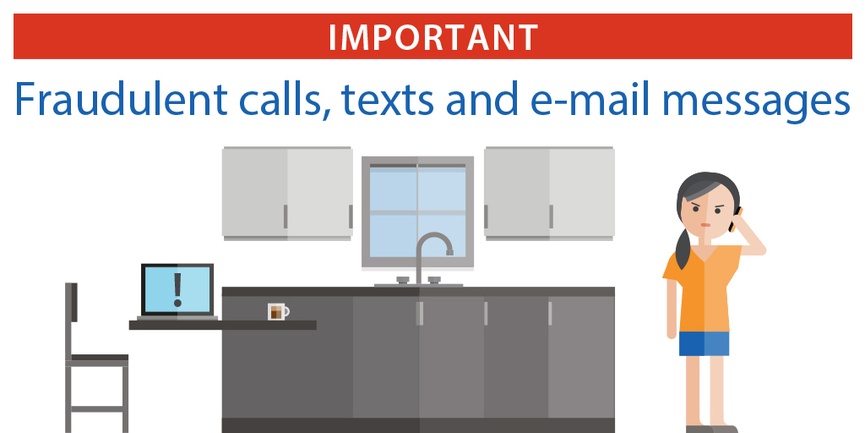 Hydro-Québec invites you to be very careful, since text messages have been sent to a number of customers in the company's name. These fraudulent messages incite the receiver to follow an Interac link.
If a site asks for your credit card number or other confidential information, do not supply any information. Hydro-Québec never communicates with its customers through text messages.
If you or someone you know receives a fraudulent text message, report it immediately to the Canadian Anti-Fraud Centre by calling 1 888 495-8501, toll free. Do not click on the link in the text, since it will take you to a Web site where you will be asked for confidential information.
If you clicked on the hyperlink and provided confidential information, contact your financial institution to close your account and report fraud to the police.
Information:
Hydro-Québec
Media relations
Louis-Olivier Batty
514 289-4214
batty.louis-olivier@hydro.qc.ca
Top of page