Montréal, May 11, 2017
Lise Croteau recognized as an Ace of Finance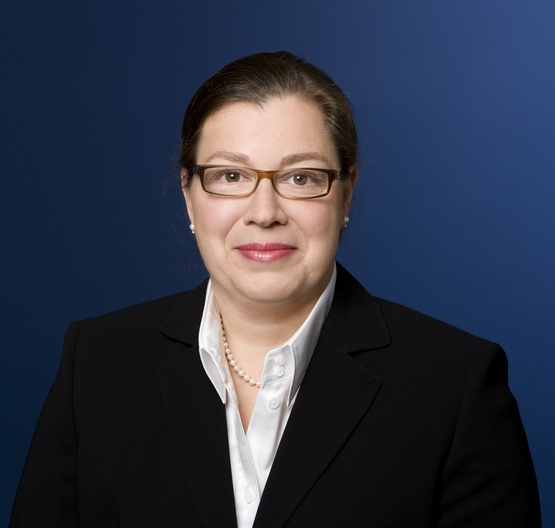 Lise Croteau, Executive Vice President and Chief Financial Officer of Hydro-Québec, yesterday received the Ace of Finance award in the "Financial executive of a large corporation" category. She is the first senior manager of a government corporation to win such an award and the first woman to be recognized in this category. Organized by the Québec Chapter of FEI Canada [link in French only], the Aces of Finance competition underscores the professional achievements and community engagement of outstanding financial executives.
"Lise is widely recognized for her strategic vision, leadership, ethics and communication skills," commented Éric Martel, President and Chief Executive Officer of Hydro-Québec. "These qualities, combined with her team spirit and extensive knowledge of Hydro-Québec and the energy sector, make her a major asset for our company."
Lise Croteau joined Hydro-Québec 30 years ago and was appointed Executive Vice President and Chief Financial Officer in October 2015. From May to July 2015, she served as Acting President and Chief Executive Officer of Hydro-Québec, thus becoming the first woman to head the company. Prior to that, she was Vice President – Accounting and Control for seven years. Her mandate includes orienting, developing and overseeing all financial, regulatory and management accounting activities, as well as financial planning, taxation, financial control and risk management. In addition, she is responsible for Hydro-Québec's financial statements and reports. Known for her leadership and strategic approach, Ms. Croteau also plays an active role in the professional development of her coworkers, particularly women who aspire to senior management positions. She lends her management and financial expertise to the community as a member of the Board of Trustees of the Montréal Museum of Fine Arts and a member of the Board of Directors of the Montréal Heart Institute Foundation. In 2016, she ranked among Canada's Most Powerful Women: Top 100 Award Winners, a distinction bestowed on her by the Women's Executive Network (WXN) in recognition of her leadership skills and outstanding achievements.
For more information:
Geneviève Chouinard
Hydro-Québec
514 289-5005
Top of page