Montréal, March 4, 2017
Hydro-Québec's Karim Zaghib: global expert in battery materials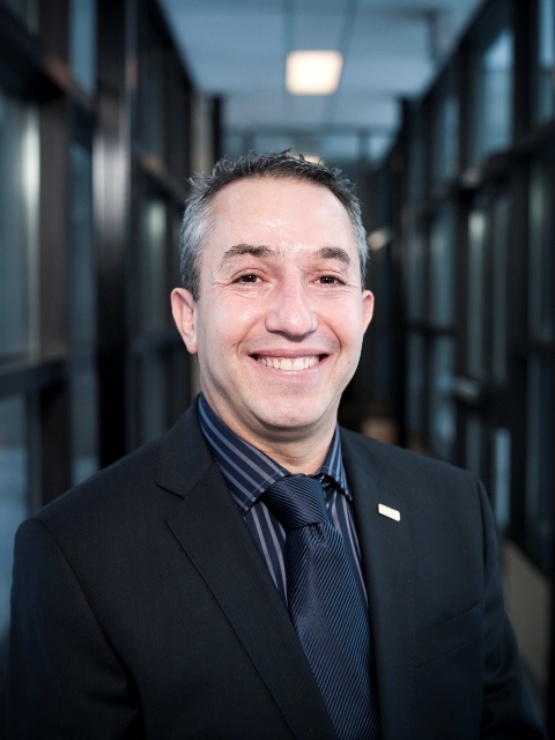 For a second consecutive year, Hydro-Québec's Karim Zaghib has been named by Clarivate Analytics (formerly Thomson Reuters) as one of The World's Most Influential Scientific Minds, one of the most prestigious honors in the field.
The distinction is awarded to those scientists most frequently cited by fellow researchers in the past 11 years and who have had an exceptional impact in their field of research. Among the nine million researchers documented in the world, Clarivate Analytics honors approximately 3,100 in this way.
"Hydro-Québec has a strong global position with regard to the development of innovative, high-performance and safe battery materials. Congratulations to Karim Zaghib and his team on their work to develop the batteries of the future," said Éric Martel, President and Chief Executive Officer of Hydro-Québec.


Recognized by his peers
During its conference in Nara, Japan, the International Battery Association awarded Karim Zaghib with the IBA Technology Award 2017. The prestigious award is presented annually to encourage and recognize an individual's outstanding contribution to the development of leading-edge battery technology.
Karim Zaghib holds a doctorate in electrochemistry from the Université de Grenoble (France) and has worked at Hydro-Québec for nearly 22 years, where he is responsible for many projects involving lithium-ion technology for battery materials. A veteran researcher with a solid reputation in scientific circles, Karim Zaghib has developed many business partnerships with universities and industrial corporations worldwide, particularly in the field of electrochemistry.
Information:
Louis-Olivier Batty
Press Officer
514 289-4214
batty.louis-olivier@hydro.qc.ca
Top of page