Montréal, November 24, 2016
Lise Croteau among 100 most powerful Canadian women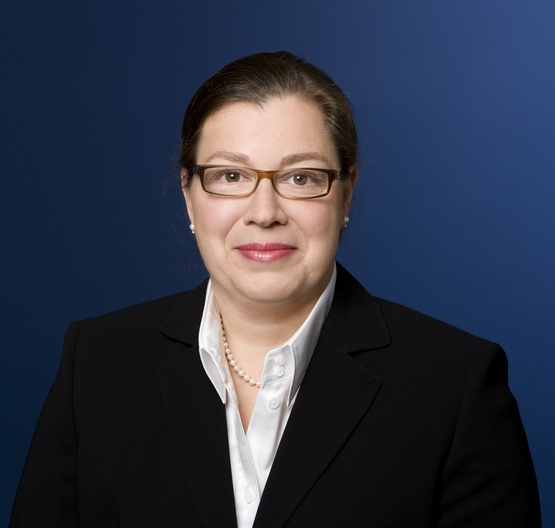 Lise Croteau, Executive Vice President and Chief Financial Officer at Hydro-Québec, has been named one of Canada's 100 most powerful women in 2016 by the Women's Executive Network (WXN).This top 100 underscores the outstanding accomplishments of Canadian professional women by paying tribute to their leadership qualities.
Éric Martel, President and Chief Executive Officer of Hydro-Québec, is delighted by the news. "I'm pleased that Lise Croteau's managerial skills have been recognized. Lise has offered invaluable assistance ever since I became head of Hydro-Québec, first by supporting me during the transition, then by helping implement the strategies we developed for the company. I'd like to take this opportunity to draw attention to the work of many remarkable women at Hydro-Québec, and I'm proud that their talents are not only contributing to our success, but are being noticed outside the company."
With Hydro-Québec for 30 years, Ms. Croteau has been Executive Vice President and Chief Financial Officer since October 2015. From May to July 2015, she served as Acting President and CEO of Hydro-Québec, thus becoming the first woman to head the company. Prior to that, she held the post of Vice President – Accounting and Control for seven years. Among Ms. Croteau's responsibilities are guiding, developing and overseeing financial accounting, regulatory and management activities, as well as financial planning, taxation, and risk mitigation and management for the entire company. She is also responsible for the preparation of Hydro-Québec's financial statements and reports. Known for her strategic approach and leadership, Ms. Croteau is strongly committed to the development of the people with whom she works, particularly women who wish to gain access to high-level management positions. Ms. Croteau also lends her management and financial expertise to the community as a member of the Board of Trustees of the Montréal Museum of Fine Arts and the Board of Directors of the Montréal Heart Institute Foundation.
For more information
Geneviève Chouinard
Hydro-Québec
514-289-5005
Top of page