Montréal, April 13, 2016
Hydro-Québec's employees recognized by Centraide for their generosity
The 2015 Hydro-Québec United Way/Centraide campaign received a Solidaires award in the Employee Campaign category, Public Sector, during the Distinctions recognition event presented by Centraide of Greater Montreal on April 12. There were a total of 14 Solidaires award winners in four categories.
"We are particularly proud of the commitment demonstrated by our employees and pensioners. Their participation and generosity resulted in a donation of over $5 million for Centraide in 2015, which is 25% more than in 2014, noted Éric Martel, Hydro-Québec's President and CEO. "Hydro-Québec is one of the province's major corporate donors and is very proud to continue the tradition in 2016 for a 40th year," he added.
Since 1996, the Solidaires awards have honored the social involvement and leadership of companies, organizations and trade unions that support Centraide. The award highlights the increase of approximately $1 million in our donation compared with last year, the best practices we implemented to reach our objective, the support and commitment from our leaders, and the partnership between our management and our unions.
Hydro-Québec would like to congratulate all the Solidaires finalists and prizewinners and emphasize the importance of their support of organizations that work with the less fortunate.
For information:
Geneviève Chouinard
Hydro-Québec
514 289-5005
Centraide Solidaires Awards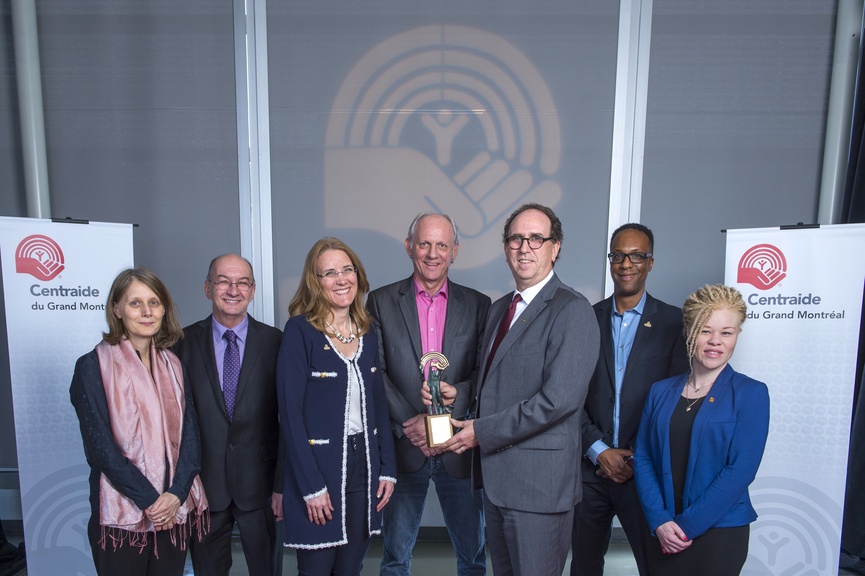 Top of page