Montréal, December 5, 2019
Hydro-Québec will support the clean hydrogen sector in Québec
Much like data centers, clean hydrogen represents an economic growth opportunity for Québec. Hydro-Québec therefore needs to position itself in this high-potential market.
Decarbonizing the economy to reduce greenhouse gas (GHG) emissions is one of Hydro?Québec's priorities. We want to play an active role, not only by participating in the electrification of transportation, industrial processes and the heating of buildings, but also by supporting the clean hydrogen sector in Québec. For some applications, such as heavy transport, using hydrogen represents an interesting alternative to electrification.
In addition to having access to Québec's vast water resources to generate green, renewable power at competitive prices, Hydro-Québec has everything it needs to support the development of clean hydrogen. Also called green hydrogen, it is produced through the electrolysis of water rather than from methane, a process that produces high levels of GHG emissions.
Hydro-Québec's Strategic Plan 2020–2024 outlines five applications for clean hydrogen.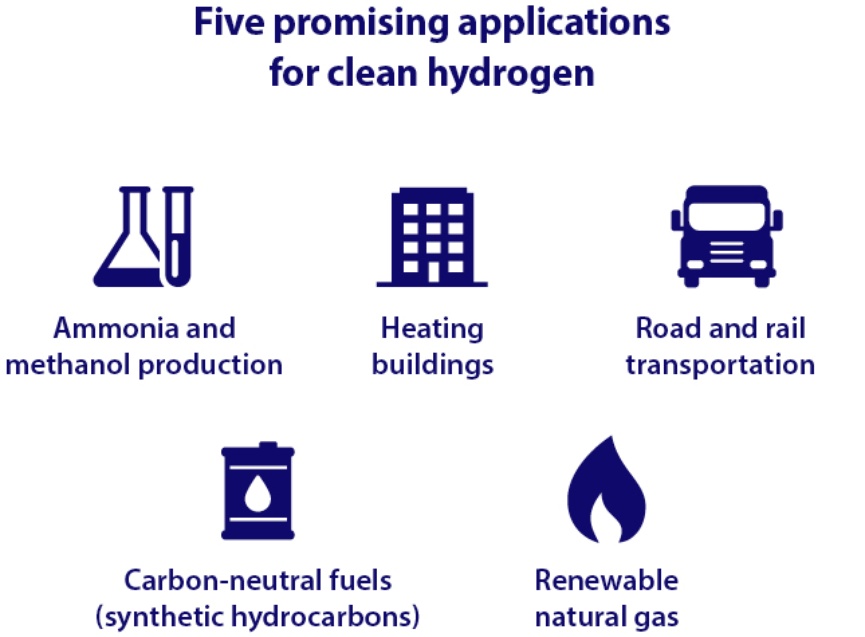 In concrete terms, Hydro-Québec could:
provide manufacturers with the electricity needed to produce clean hydrogen;
produce green hydrogen for various uses, as we do with electricity.
In the longer term, clean hydrogen could present interesting opportunities not only in Québec, but also on export markets.
Top of page