March 21, 2018
Eelgrass in Baie James: A joint research project is still under way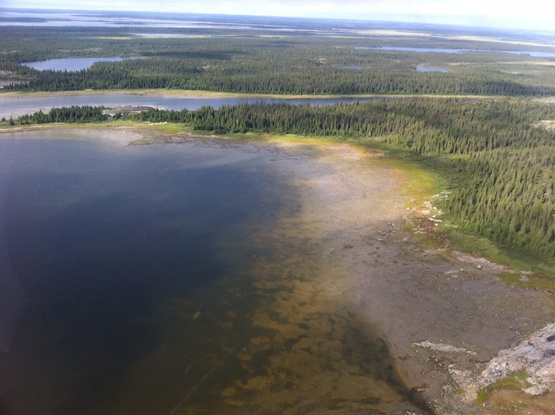 In 2016, the Cree Nation Government and Hydro-Québec, under the auspices of the Niskamoon Corporation, launched a research program on eelgrass off the east coast of Baie James (James Bay). The research program is overseen by a joint committee that includes Cree and Hydro-Québec representatives. Work will continue until 2020, and no conclusion has been reached to date.
The goal of the research is to identify the various factors influencing the growth of eelgrass. This plant is essential to the region's ecosystem, especially for Canada geese, which visit areas where eelgrass grows during migration. Changes observed are of great concern to the Crees, who hunt these geese during their migration along the coast.
Several phenomena can have an impact on the growth of eelgrass. The research program includes five different studies to properly assess the many factors involved and their impact on this plant.
It is premature at this stage to comment on the nature of possible links between the operation of La Grande complex and changes in eelgrass. We will address the conclusions of the research program when they are presented and we will cooperate fully with the Cree Nation Government and the Niskamoon Corporation to implement recommendations that may be made by the joint committee.
Top of page