Baie-Comeau, November 27, 2015
Romaine hydroelectric complex

Romaine-1 generates its first megawatts

Hydro-Québec is proud to announce the commissioning of the first of two generating units at Romaine-1 generating station. As of November 25, Hydro-Québec's generating fleet can rely on an additional 135 MW of power. Commissioning of the second unit is scheduled for the end of 2015.

With winter just around the corner, this new capacity arrives in time to help meet Québec's demand during winter peaks. It will also enable Hydro-Québec to take advantage of profitable business opportunities on the export market.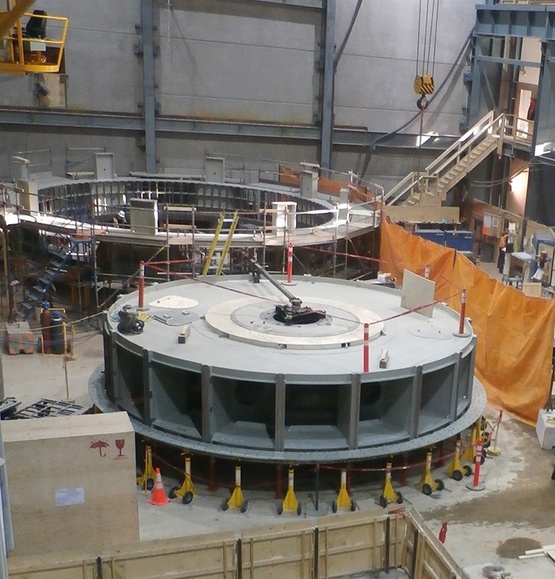 A world first

Begun in April 2012, the Romaine-1 worksite was the set of a world first, with the assembly of the first generating unit executed in under 12 months, a task usually requiring 14 to 16 months. In addition, all of the structures were built in 42 months, rather than 49 months, which is seven months ahead of schedule.

Hydro-Québec would like to highlight the remarkable work accomplished by its employees, workers, and contractors who made it possible to commission the units on schedule.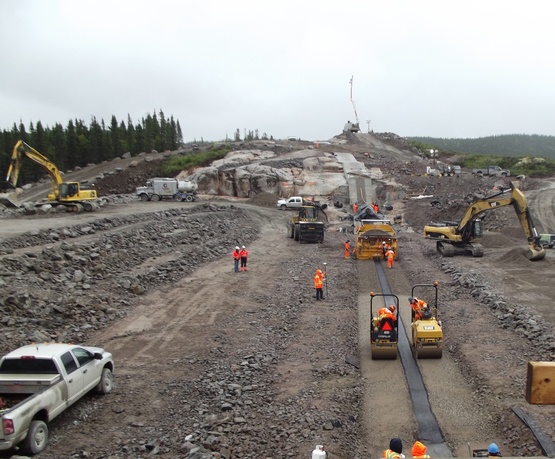 Economic spinoffs and jobs

Over 2,000 workers were active on the Romaine hydroelectric complex jobsite at the project's peak in 2015, for a fourth consecutive year. Since the beginning of the project, some 45% of workers were from the Côte-Nord region.

To date, work on the Romaine jobsite has generated contracts worth over $3 billion, including nearly $800 million awarded to companies in the Côte-Nord.
Work continues
Romaine-1 is the second generating station of the Romaine complex to be put in service over the past 12 months. The first generating station of the complex, Romaine-2, was commissioned at the end of 2014.
Work forges ahead at the Romaine-3 jobsite, with commissioning scheduled for the end of 2017. In 2016, work will begin on the fourth and final structure of the complex, namely the construction of Romaine-4, scheduled for commissioning in 2020.
For more information:
Marie-Elaine Deveault
Press Officer
Hydro-Québec
(514) 289-4307
deveault.marie-elaine@hydro.qc.ca
Top of page