Montréal, August 7, 2013
Windows and patio doors can be a significant source of heat loss and air infiltration
For homes heated by electricity, it is estimated that you can save up to 10% on your heating bill with ENERGY STAR® qualified windows and patio doors, if you replace them all. These energy efficient models are 20% to 40% more efficient than conventional ones.
Look for the ENERGY STAR® symbol on the product itself or in the manufacturer's documentation to make sure that a window or patio door meets ENERGY STAR® requirements.
Consumers should verify that the product in question is qualified for the climate zone where they live.
Verify the climate zone
ENERGY STAR® qualified windows and patio doors sold in Canada meet precise energy efficiency criteria for four climate zones: A, B, C or D. Québec covers three of them: B, C and D.
Map climate zones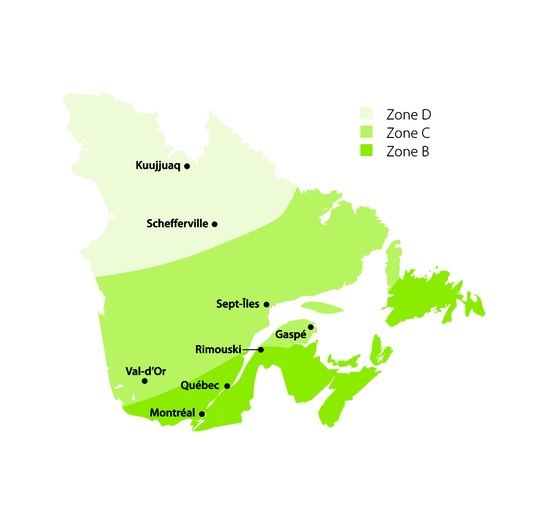 Once you have determined your climate zone, one of the main performance indicators to look for is the ER value, which is the product's energy rating. The higher the ER value, the more energy efficient the window or patio door will be with regard to heating. The ER value will help you comparison shop.
ENERGY STAR® qualified products don't necessarily cost more than conventional products. And even if they do, the money you save on heating should quickly make up for the difference in price.
It is also recommended that the windows and patio doors be installed by professionals since the quality of the installation has a direct impact on the product's performance. An experienced installer will be able to minimize heat loss and air infiltration around the frames.
For more information, Hydro-Québec encourages you to visit the following Web site: www.hydroquebec.com/residential/save-energy/heating/windows-and-patio-doors/
Top of page